Vancouver International Airport (YVR) is serviced by domestic and international airlines.
The University of British Columbia (UBC) is located 20 minutes from downtown Vancouver and approximately 30 minutes from Vancouver International Airport (YVR).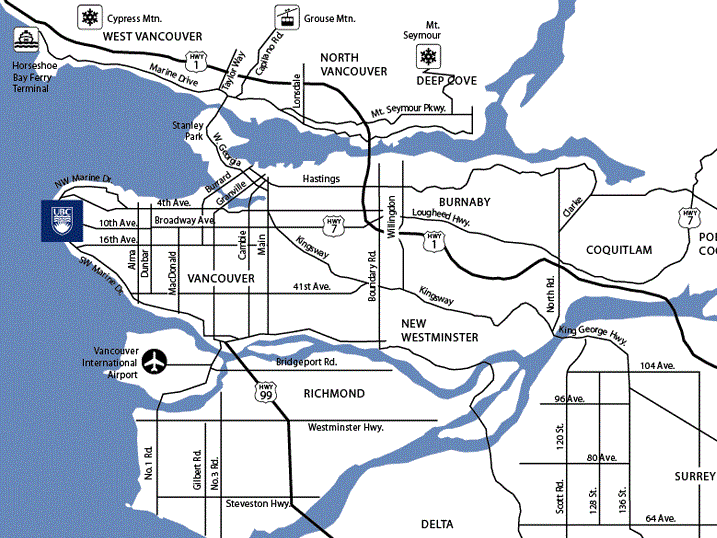 There are several options for you to easily get from Vancouver International Airport to UBC and vice versa. Get information here and here.

Review the latest list of countries with visa requirements.
Downtown Vancouver can be reached from UBC by public bus transportation (Translink): Web Trip Planner; Fares.


There is a one way UBC Campus Shuttle which provides transfers along the perimeter of the campus. To get a map of the UBC Campus with shuttle routes, click here.
Click here for detailed information on campus locations and a campus map.