The slides of some talks are available here.
(click to zoom)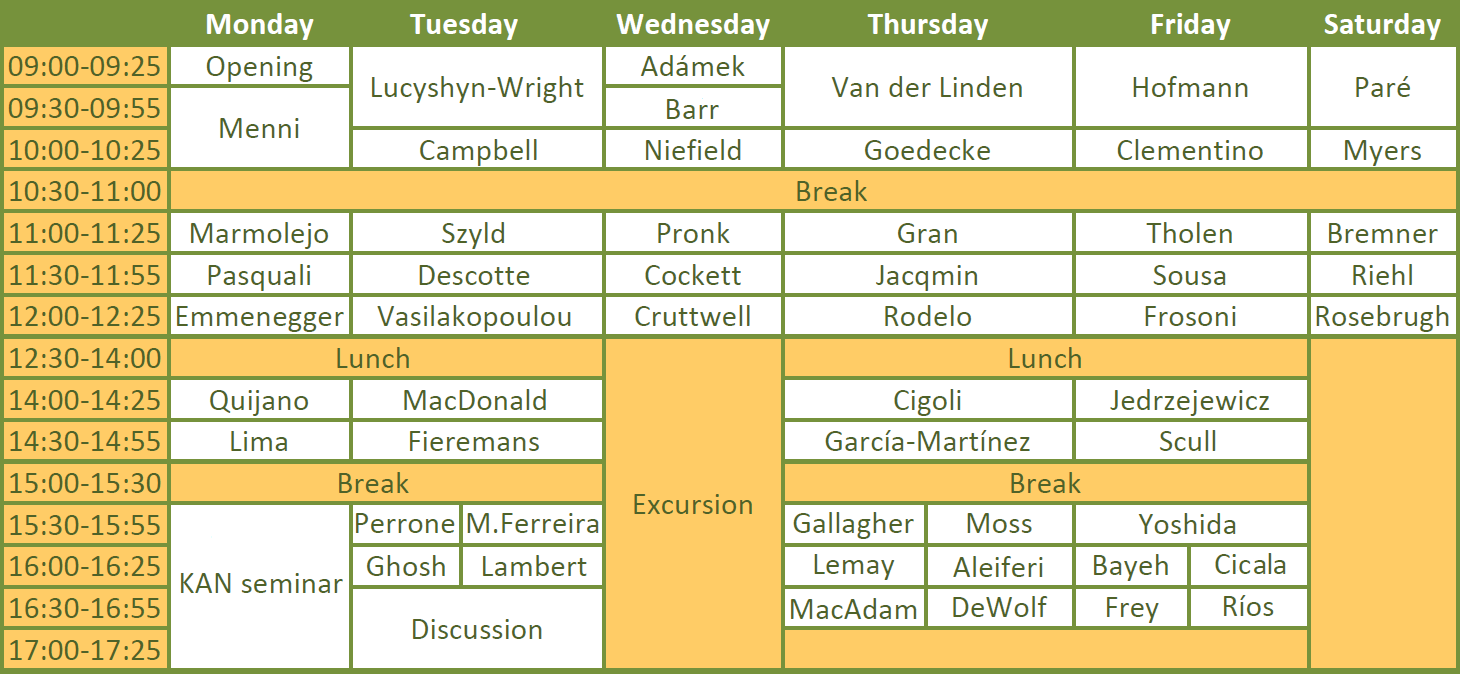 Check-in and package pick up on the first day can be done in the Earth Sciences Building (ESB) Atrium.


All plenary sessions will be in the ESB Room 1013.
Breakout sessions on Tuesday, Thursday and Friday will be in ESB 1012 and 1013.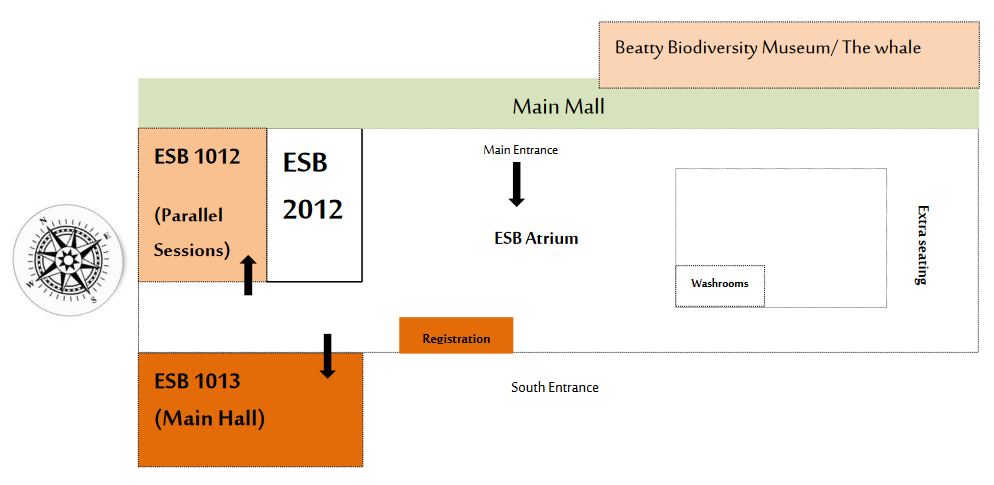 17:30-19:00
Optional Meet and Greet:

Light refreshments and nibbles served
UBC Mahoney and Sons,
5990 University Blvd, Vancouver, BC V6T 1Z3